IBC System Black - the reference
The love to the music led directly to the IBC System Black
and is convincing with extraordinary acoustic qualities.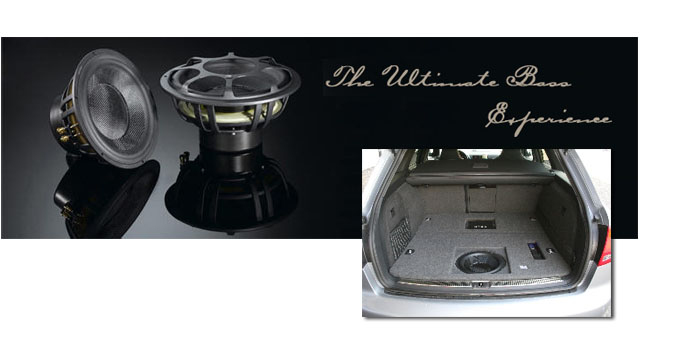 Experience the raven bass !
Keep place in the trunk !
Take pleasure in the noble optics !
Why the IBC System Black . . .
After we have further optimized the IBC in the course of the years and have considerably widened
the offer at vehicle-specific models, there's now the time to present the IBC with integrated subwoofer.
We wanted to overstep the border of the ordinary with the IBC System Black.
The result is an astonishing symbiosis of the exclusive Invisible Bass Case and the exceptional
subwoofer Ultimo of the HighEnd-manufacturer Morel. Enormous powerfully and clear,
but never exaggerated, describes only insufficiently the art of bassreproduction.
Much more we experience how music conquers us in its whole intensity.
No reason more to talk about technicals like the gigantic 5,11 inch voice coil diameter.
It's about time to dedicate itself the musical contents.
The willingness of crossthinking specialists made possible the goal of this experience.
Our particular thanks to Günter Schnabel from Schnabel's finest (Morel Germany).
Music connects our world